1-hour Harbour Cruise + Spicy's Spice Museum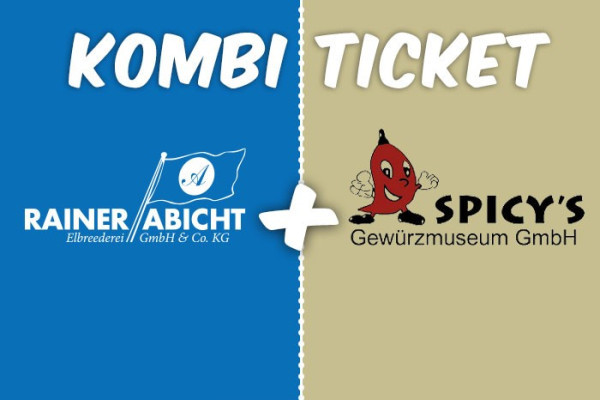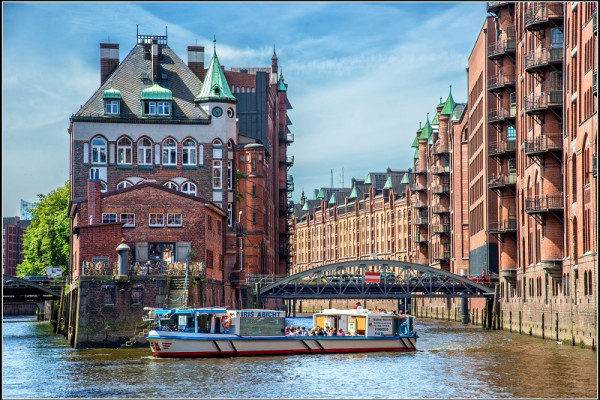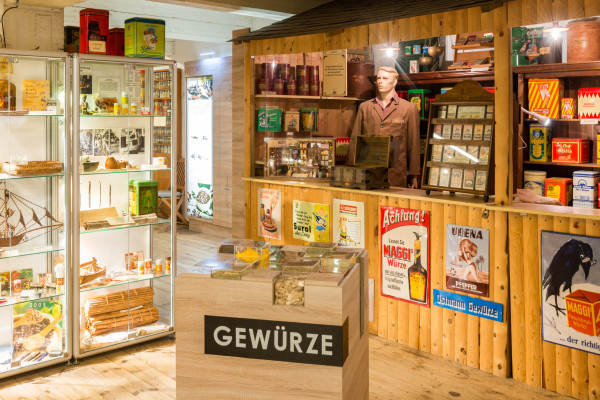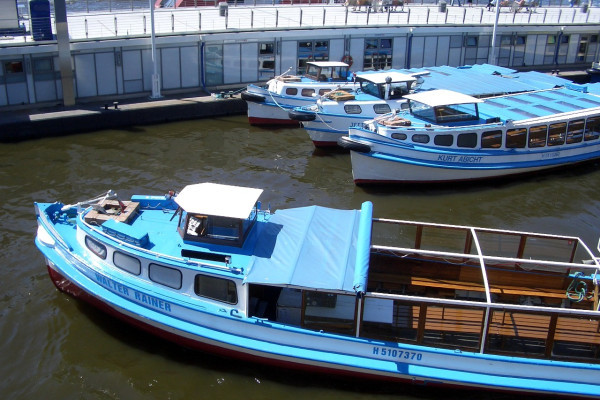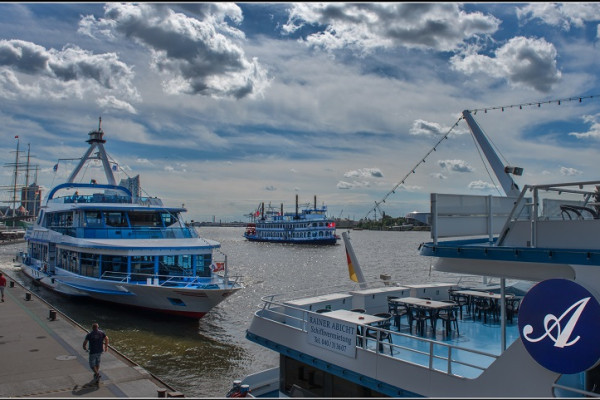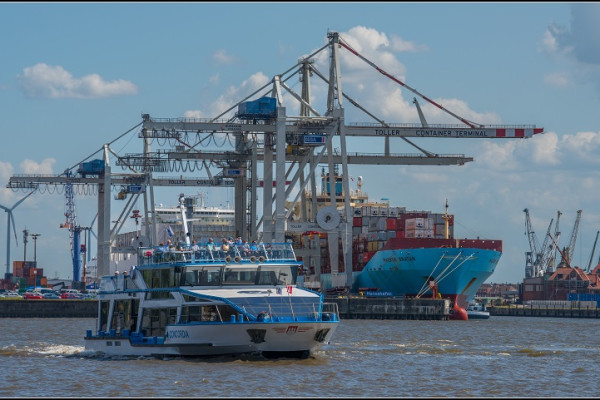 Discover Hamburg with the combined tickets of the Rainer Abicht Elbreederei. Enjoy the Elbe on board our fleet and experience the Grand Harbour Cruise through the Port of Hamburg. You will also have the opportunity to explore the wonderful Spicy's spice museum including a cinnamon coffee.
The ticket is valid for 1 year from the date of purchase
Harbour Cruise with the launch or the passenger ship
Selection of date & day is for rough planning only
Pepper Ticket and a cinnamon coffee
Fireworks display for the senses!
Included

Grand Harbour Cruise (1 hour)

- Open Ticket (valid for 1 year)
- Print at home or mobile presentation
- Grand Harbour Cruise with free choice of ship (launch or passenger ship)
- Drinks available for purchase
- Daily guaranteed departures
- Live commentary in German
- English via our free Abicht app
- Flexible redemption

Spicy's Spice Museum

- Open Ticket (valid for 1 year)
- Print at Home or mobile presentable
- Pepper Ticket and a cinnamon coffee

Bring along

The ticket / voucher for the performance in question

Important information

These are open tickets - join us on board or at Spicy's Spice Museum as you wish. Tickets are valid for 1 year from the date of purchase.

The selection of the time and the day only serves to roughly plan your stay. Due to the local conditions, we cannot tell you in advance exactly at what times the above-mentioned ships will be used in the harbour tour (no fixed departure times). The times given are approximate for internal planning purposes.

The ships of the Rainer Abicht Elbreederei depart from Brücke 1 (launches) and Brücke 4 (passenger ships). Please contact our colleagues at the ticket booth on Brücke 1 at the top of the promenade to find out the exact departure times.

Accessibility
Our passenger ships MS RIVER STAR and MS HAMBURG as well as our stern wheeler ship MS LOUISIANA STAR are accessible barrier-free via a gangway and have appropriate sanitary facilities. Our luxury launches and our traditional launch are not barrier-free.

Spicy's Spice Museum is a private museum in Hamburg founded in 1991.
Please bring your ticket in printed form or on your mobile phone.

Address
Am Sandtorkai 34
20457 Hamburg, Germany.

Opening hours
Monday to Sunday 10 pm – 5 pm
Further information
Harbour Cruise
Experience the flair of the Speicherstadt and the giants of the sea on romantic or modern launches and elegant saloon ships. We offer you all-year-round canal cruises to the historic Speicherstadt and harbour cruises to the large container ports. Our ship's captains entertain you with lots of character live with the latest information. With our entire fleet of quaint or modern harbour cruise launches as well as cosy and spacious saloon ships, we offer you the Grand one-hour Harbour Cruise Hamburg through the harbour every day. Whether by barge through the historic Speicherstadt, the undisputed heart of our world port, as well as to the large container terminals, or by comfortable saloon ship first down the Elbe and through the various port basins with the huge container terminals - the Port of Hamburg with its many faces is always a great experience.
A firework display for the senses!
Do you want to take a trip around the world for your nose and enjoy spices with all your senses? Then Spicy's Spice Museum in Hamburg's beautiful Speicherstadt and only a stone's throw away from our "Elphi" is the right place for you.
We welcome you with a pepper bag, because we have "Hamburg's hottest admission ticket". Over 50 raw spices invite you to smell and 80 other spices/spice blends to try.From sweet to hot, there is bound to be something for every taste. Over 1,000 exhibits tell the story of spices from cultivation to finished product on an original storage floor. During a free digital walk, you can listen to lots of interesting facts about the exotic world of spices at 15 stations, available in German and English.
Learn about the most expensive spice in the world, it was also called the red gold of the Middle Ages, or about the queen of spices. A cinnamon coffee prepared with real Ceylon cinnamon will round off your visit with us.
We look forward to seeing you!
You will find us: Am Sandtorkai 34, 20457 Hamburg, further information at www.spicys.de.
Regular Price: €21.00
Special Price: €0.00
know betterbook bettergo better
TripAdvisor Traveler Rating
478 Reviews