2-hour Grand Harbour Tour XXL + Panoptikum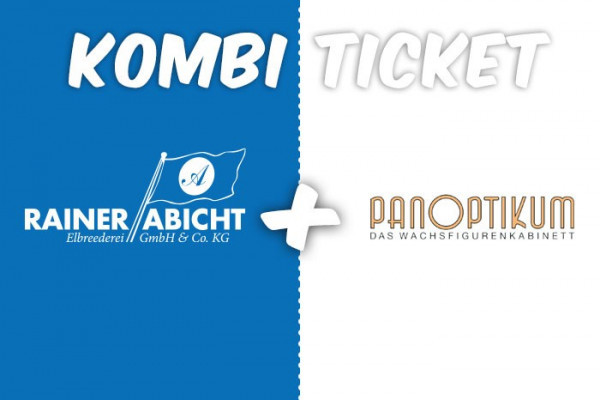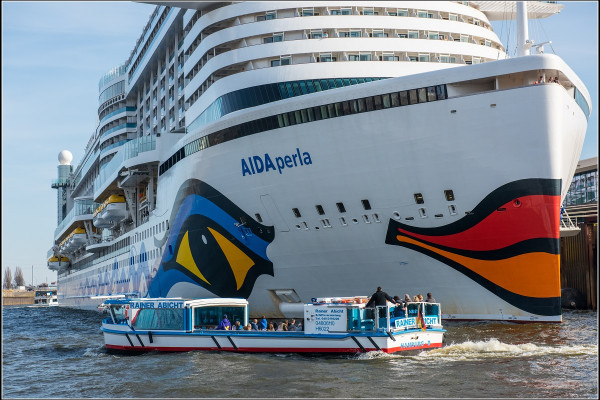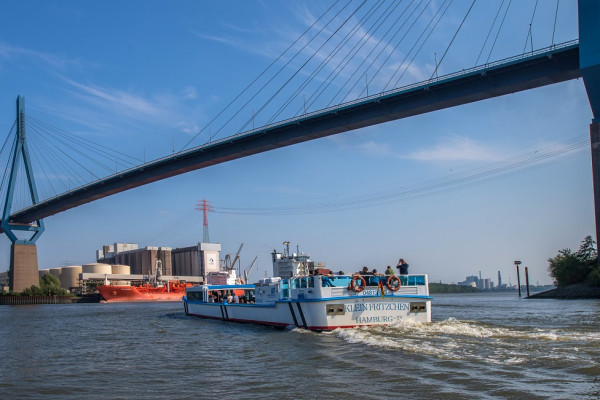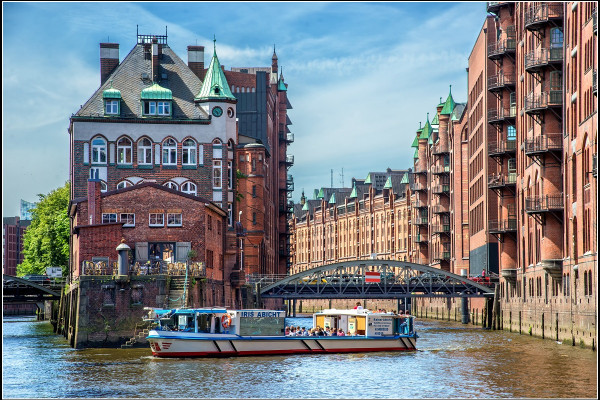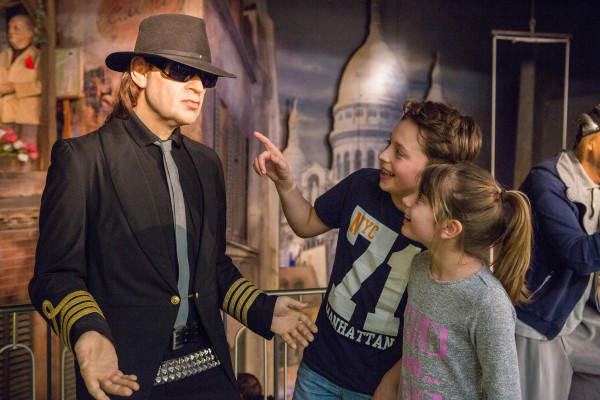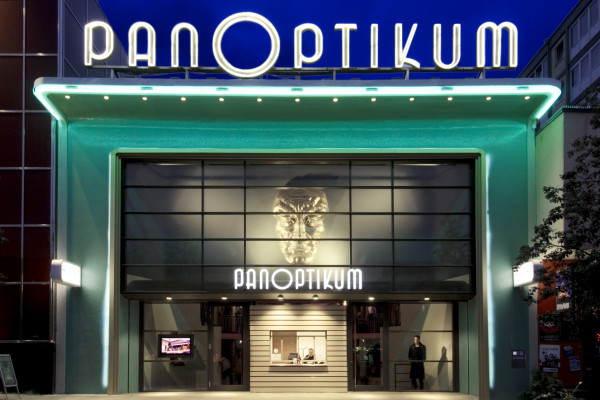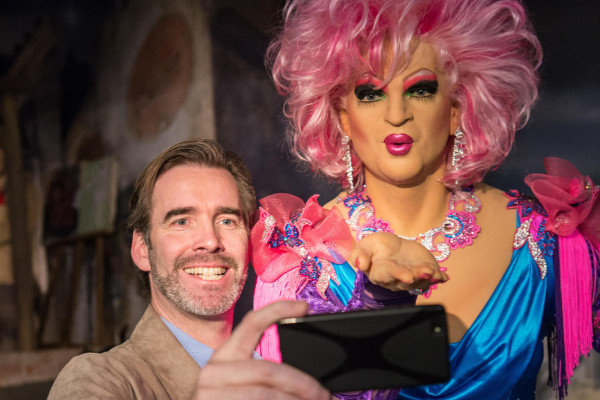 Discover Hamburg with the combined tickets of the Rainer Abicht Elbreederei. Enjoy the Elbe on board our fleet and be amazed at what you can discover in the harbour in 1 hour. In addition, you can meet many celebrities and take unforgettable photos in the Panoptikum Hamburg.
The ticket is valid for 1 year from the date of purchase
Harbour Cruise by launch or passenger ship
Visit to the Panoptikum
Open ticket (you are free to decide when to redeem which ticket)
Selection of date & day is for rough planning only
Included

XXL Harbour Cruise (2 hour)

- Open Ticket (valid for 1 year)
- Print at Home or mobile presentable
- XXL Harbour Cruise with launch or passenger ship (tide depending)
- Drinks available for purchase
- Daily guaranteed departures
- Live commentary in German
- English via our free Abicht app
- Flexible redemption

Panoptikum

- Open Ticket
- Print at Home
- Audio guide (English)

Bring along

The ticket/voucher for the particular performance

Important information

These are open tickets - come and see us on board or in the Panoptikum as you wish. The tickets are valid for 1 year from the date of purchase.

Due to local conditions, we are unable to tell you in advance exactly what times the above-mentioned ships will be in operation for the harbour cruise (no fixed departure times). The times given are approximate for internal planning purposes.

The ships of the Rainer Abicht Elbreederei depart from Brücke 1 (launches) and Brücke 4 (passenger ships). Please contact our colleagues at the ticket booth on Brücke 1 at the top of the promenade to find out the exact times.Accessibility: Our passenger ships MS RIVER STAR and MS HAMBURG as well as our stern wheeler MS LOUISIANA STAR are accessible barrier-free via a gangway and have appropriate sanitary facilities. Our luxury launches as well as our traditional launch are not barrier-free.

Additional information
Hamburg auf dem Wasser erleben - Hafenrundfahrt XXL.pdf
Further information
XXL Harbour Cruise
We offer you an extended harbour cruise for enthusiasts that has it all. 2 hours of information and sightseeing about our fascinating Port of Hamburg with first-hand explanations - live and up-to-date from your experienced captain. After this cruise you will know the well-known container terminals, understand why the historic Speicherstadt cannot be navigated at all times of the day, be happy to explain to your neighbour how dry docks and current regulation locks work and what TEU, Wulstbug, RoRo and much more mean. Experience the Port of Hamburg from all angles with our two-hour XXL Harbour Cruise.
Panoptikum
Germany's oldest wax museum invites you to get up close and personal with your favourite stars. The Panoptikum in Hamburg has been one of Hamburg's many main tourist attractions for 130 years. You always wanted to have a picture with the Beatles, Otto Waalkes, the Queen or Olivia Jones? – No problem! At the Panoptikum, you have all these stars and more just waiting to give you the perfect photo. Without paparazzi or bodyguards, you can get close to your favourite stars and capture unforgettable moments.
Regular Price: €18.50
Special Price: €0.00
know betterbook bettergo better
TripAdvisor Traveler Rating
478 Reviews